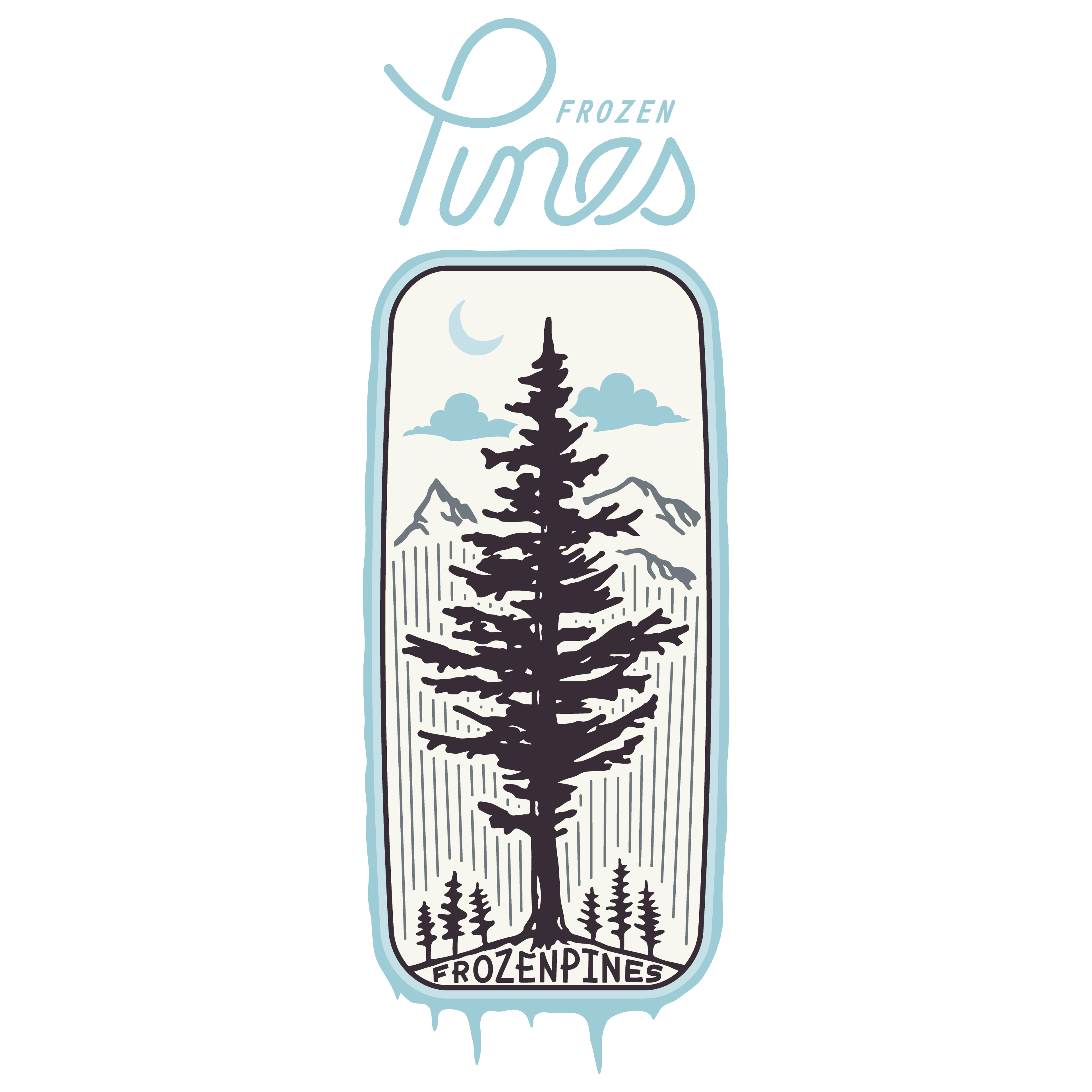 Josiah is a 21 year-old creative from the prairies of North Dakota.
He began drawing in the womb, oil painting at age 8, and has been graphic designing since age 12.
Josiah grew up homeschooled, and graduated high school in 2016.
In 2014, Josiah founded Koppy and Paste Designs, and later founded Frozen Pines Photography in 2015 (Now both under the same name of Frozen Pines Photography and Design).
Josiah is currently a Junior at Concordia College (Moorhead, MN) studying graphic design and business.
He is the Graphic Marketing Commissioner for Campus Events Commission (CEC) at Concordia College. He is also a member of the Fargo-Moorhead Astronomy Club.
You can often find him lost under a sea of stars, listening to Lord Huron and the static roar of the cosmos.
Meaning & Significance of My Logo
The pine tree is the symbol that means the most to me: Firstly, it's a reminder of my home and where I grew up. My childhood home had a large shelter belt of ponderosa pine trees, so it's a reminder of my roots. (Pun definitely intended)
Secondly, it's about staying grounded and true to myself, but also rising above and beyond my greatest hopes and dreams, just as the pines tower above the other trees. I also grew up hunting, hiking, and exploring the great outdoors. It's a reminder of seeking solitude in nature to escape the stresses of life. It also reminds me of being steadfast, staying rooted, and not bending or wavering to the throws of life. The pine tree is also inspired by Lord Huron's song "Frozen Pines", which was one of the inspirations for my photography name. 
Also, the pine tree reminds me of wisdom. It is reliable. Though the other trees may die for the winter, a pine tree remains evergreen and thrives through blazing summers and arctic winters. 
Lastly, the pine tree reminds me of God in my life. As I stated earlier, it reminds me of being steadfast, reliable and never wavering, so is God's love for me. His strength, power, and purpose for my life will never die.